Hi, this time I decided to make a cardboard school bus. In this tutorial, I am going to show you how I made a simple and easy cardboard craft. All the items that I used are listed below 🙂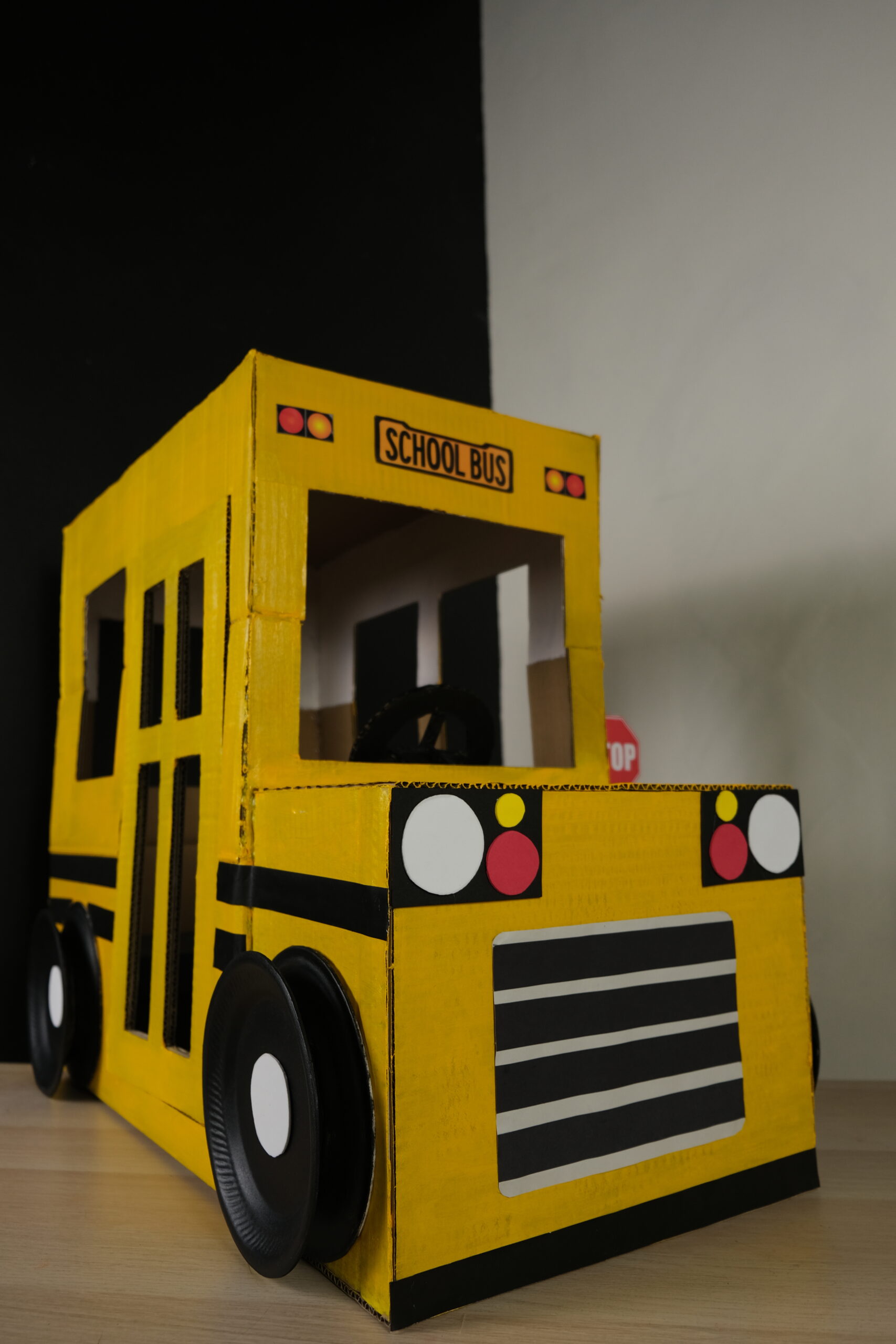 I will glue the base of the box first to make it strong enough to hold the frame for each parts. Next, I cut the box for windows and door section. Then, we can see the basic shape of the vehicle. 
Step 2 : Making the detailed section
Making handle steering for bus just simple. What you need is create a circle shape using pencil on the cardboard. Then cut the area that you need. For the seat I used shoes box because it fit nicely inside the bus with the size that I want.
I painted the school bus with yellow color using the acrylic paint. I used the Styrofoam plate for the tires and paint it with black color.
Finally, I adding more details to the bus such as stop signs and school bus signs. For the front grille and the lamp I used Eva foam because it appear in 3d shape.
If you like this and want to make one for yourself, visit my YouTube channel and watch the whole video. Please SUBSCRIBE to my channel, so you'll be notified when new video uploaded. Thank you very much!