In this tutorial, I sculpted Bulbasaur which is a figure from Pokémon. Bulbasaur is a Grass/Poison type Pokémon introduced in Generation 1. It is known as the Seed Pokémon. For this project I used air dry clay. By following the steps in this sculpting tutorial you can create your own Bulbasaur or any other Pokémon. All the items that I used are listed below 🙂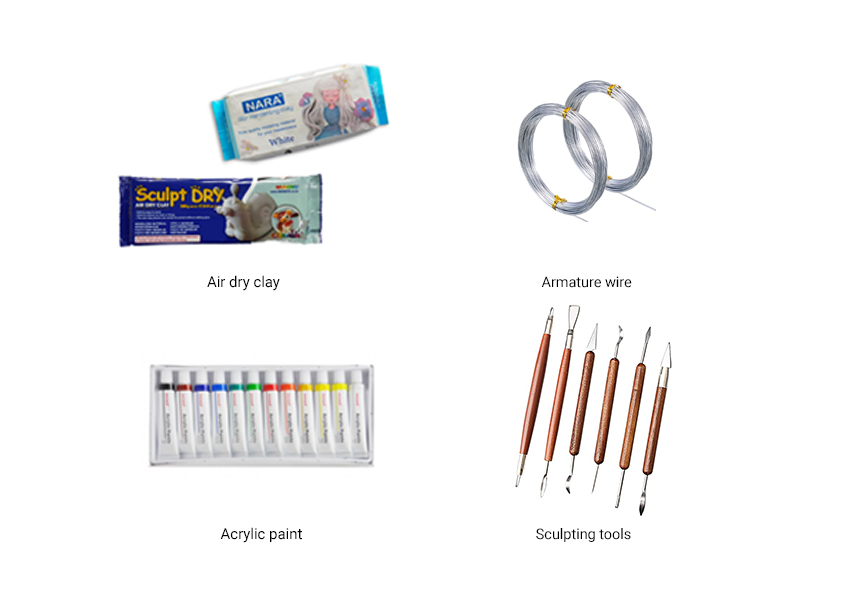 I used armature wire as an internal foundation to hold the sculpture in upright position and also to keep the clay from collapsing.
Then, I covered around the wire with air dry clay clay.
Next I made the details for the sculpture such as the eyes, mouth and ears.
Once the clay was dry I started painting it according to the colors of the Bulbasaur which is blue and green colors.
If you like this and want to make one for yourself, visit my YouTube channel and watch the whole video. Please SUBSCRIBE to my channel, so you'll be notified when new video uploaded. Thank you very much!