In this tutorial I will show you how I made an Egyptian House by only using the cardboard. This time around I'll make a simple design that you can easily follow it for your project. All the items that I used are listed below, keep reading it 🙂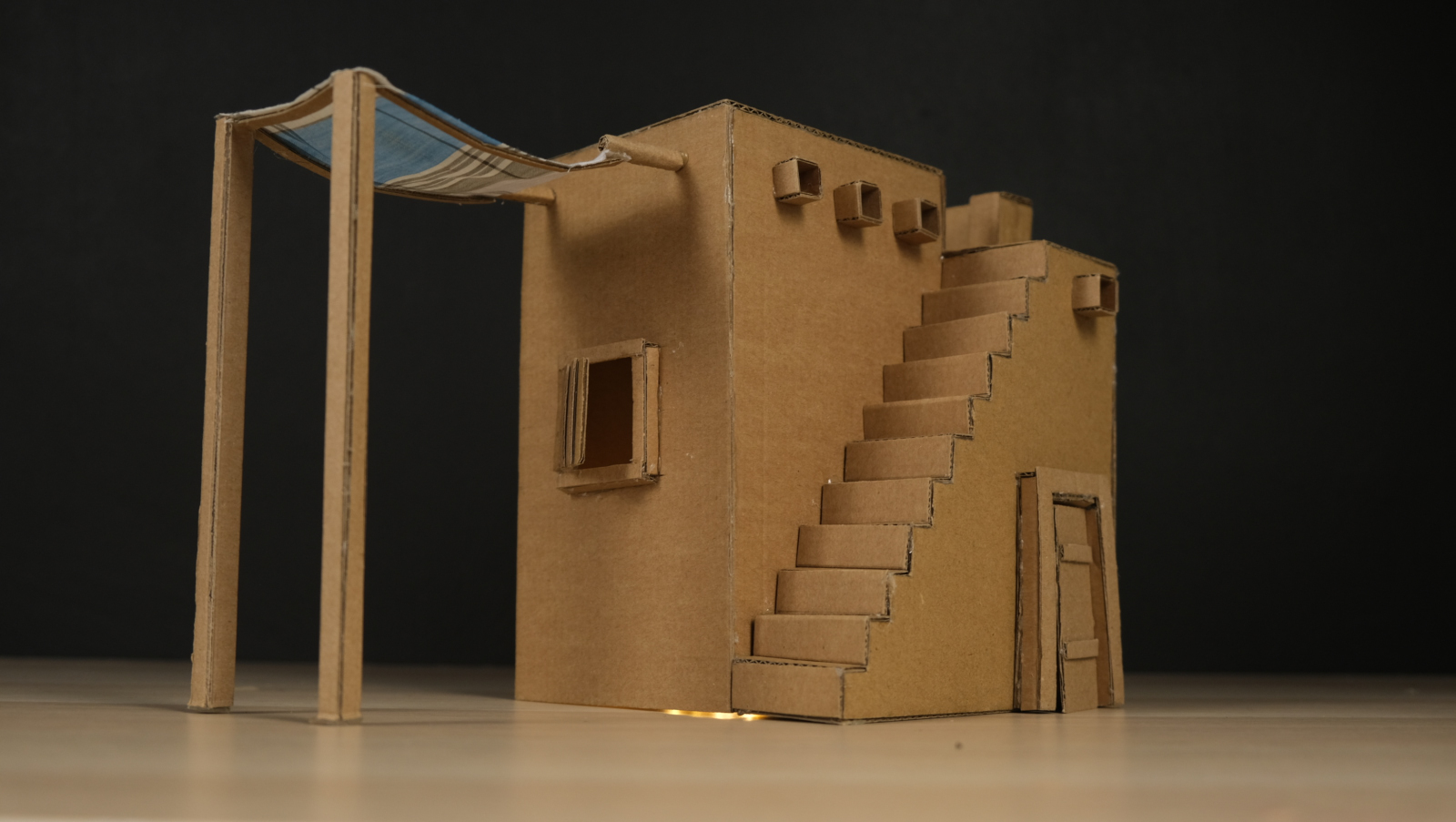 Step 1 : Planning process
Measure the size first. This will make it easier for you when you want to cut it. 
Step 2 : Gluing the cardboard
Then, glue all the parts together and you will see the basic shape of the house.
After that, make the stairs with the correct measurement. For the width I cut it 1cm for each step. It takes a little bit of your times to make it because you must measure it accurately otherwise the stairs will be unbalanced
Step 4 : Making doors and windows
To make it look more realistic you need to add details of the house such as door and windows.
The final step is to enhance the front of the house which will make it look perfect by adding the fabric cloth on top of the roof.
If you like this and want to make one for yourself, visit my YouTube channel and watch the whole video. Please SUBSCRIBE to my channel, so you'll be notified when new video uploaded. Thank you very much!