Malay houses, or rumah kampung, represent the beauty and wisdom of traditional architecture, of sharing a home with others, and of living in harmony with nature. The traditional house originally built by the indigenous ethnic Malay of the Malay Peninsula, Sumatra and Borneo.  Due to the Malay culture this traditional contains its symbols and philosophies into every part of the buildings.
Therefore, I was inspired by the art of Malay house, and I would like to challenge myself by making a small scale of Traditional Malay house with cardboard. It took me about nine days days to finish this project. Materials that I used to build this house are cardboard, acrylic paints, hot glue gun and patchwork fabric for the curtains. I have published my video tutorial at CIPTA's YouTube channel.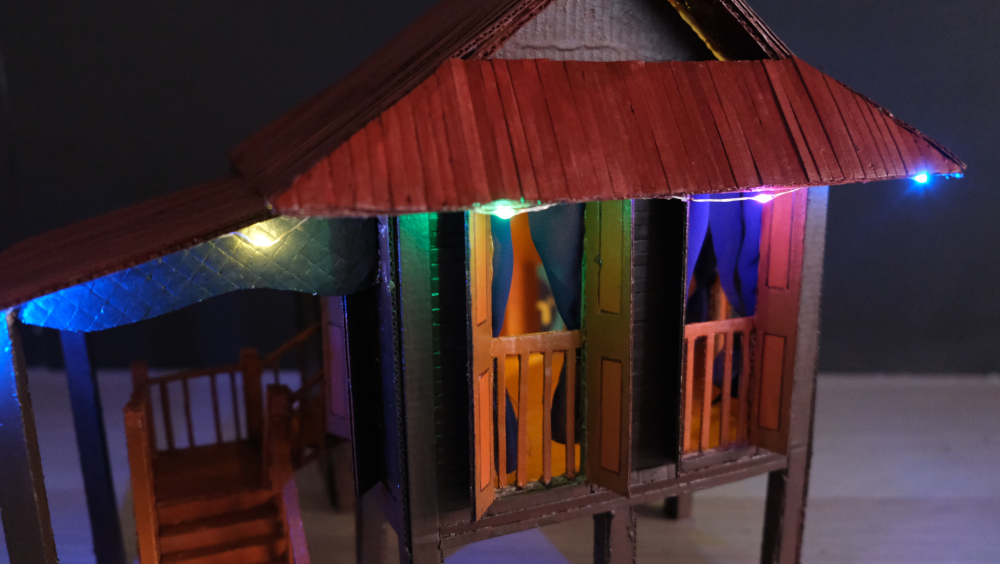 If you like this and want to make one for yourself, visit my YouTube channel and watch the whole video. Please SUBSCRIBE to my channel, so you'll be notified when new video uploaded. Thank you very much!